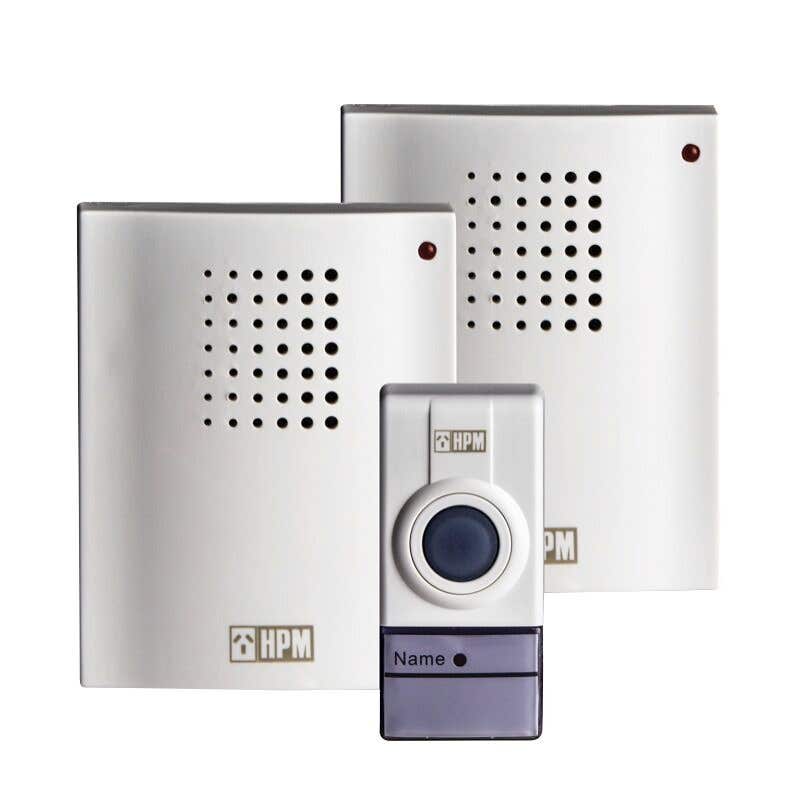 Wireless Door Bells in Kenya are now replacing the traditional wired door bells or chime boxes. Solutions Unlimited is in a list of wireless door bell companies in Kenya that does installation of Kenya. We are a supplier, distributor and installer of doorbell solutions in Kenya. In recent decades, wireless doorbell systems that do not require wall wiring have become popular.
The doorbell button contains a built-in radio transmitter powered by a battery. When the button is pushed, the transmitter sends a radio signal to the receiver unit, which is perched on a wall inside the building. When the radio signal is detected by the receiver, it activates a sound chip that plays the sound of gongs through a loudspeaker—either a two-note "ding-dong" sound or a longer chime sequence.
These doorbells are battery-operated and transmit a radio signal to the chime box, so wiring isn't needed to install it. Many traditional doorbells are now available in wireless. Wired doorbells connect directly to the existing electrical wiring in your home and are hardwired to the interior doorbell chime. Most traditional doorbells are wired and may require an electrician to install while wireless systems can be installed without professional know how.
If you are looking for where to buy door bells at a fair price, Solutions Unlimited is known for world class, top quality doorbell installations, as a leading doorbell Supplier in Kenya and a reliable distributor of wireless door bells in Kenya. Being a wireless door bell Company in Kenya, we serve clients in Thika, Meru, Nairobi, Kisumu, Mombasa, Eldoret, Kisii, Nakuru, Naivasha, Nanyuki, Kericho,Namanga,Busia and other major towns.
SOME OF OUR LOCAL AND INTERNATIONAL CORPORATE CLIENTS:
Note: Carousel will only load on frontend.
Kenya| Uganda| Tanzania| Rwanda| Burundi| South Sudan|
Solutions Unlimited Head Office: First Floor, Bishop Magua Center, Off Ngong Road-Nairobi Kenya