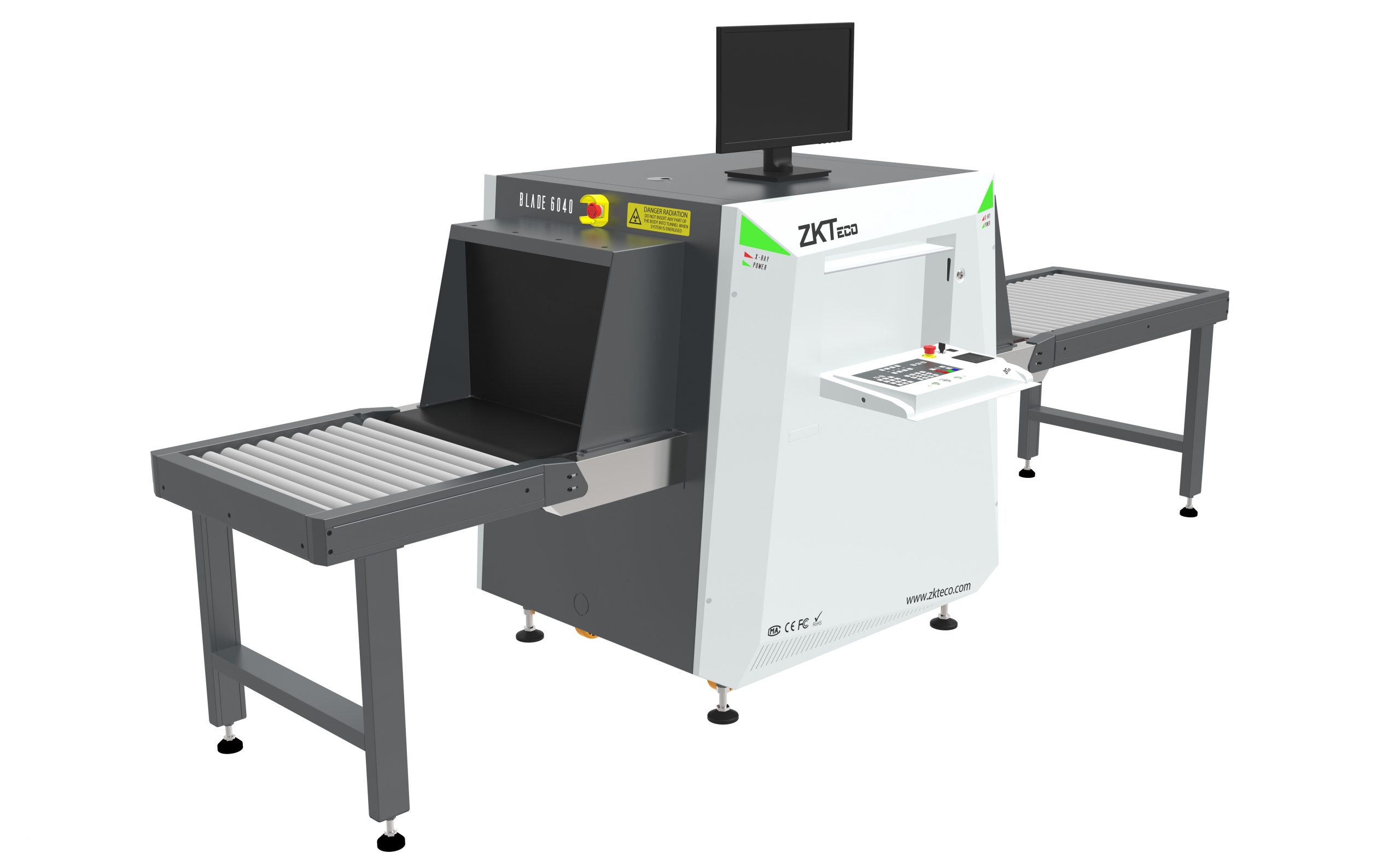 While X-Ray baggage Scanners in Kenya were previously used in places requiring high-level security, with the increase of global and local unrest and terror, it has been preferred in many areas such as shopping centers, hotel and congress centers, public institutions and organizations, malls and business centers, hospitals and educational institutions. X Ray luggage scanning devices in Kenya coupled with Metal Detectors provides visibility of all cutting and driller objects made of metal, especially guns, knives, liquid and solid explosives, by scanning inside of all cargo such as bags, luggage and baggage.
Our X-Ray baggage search and scanning devices in Kenya work on the principle that the X-ray (rontgen) is thrown from a fixed source into photo diodes. If there is an object between the thrown X-ray and the photo diodes, the rays penetrate the object and reach the opposite surface. The shape, type and atomic weight of the object penetrated by X-rays are absorbed by photo diodes and reflected on the screen as image. Depending on the quality of the X-Ray detector, the transmitted image may be either black or white, and colored images can be transferred at the higher segments. The object displayed on the monitor shows which atoms it contains according to the colored tones.
Heavy elements which have atomic number more than 18 such as Chromium (Cr), Titanium (Ti), Iron (Fe), Xenon (Xe), Tin (Sn), Lead (Pb), Rutherfordium (Rf), Steel, Gold (Au), Copper (Cu) and silver (Ag), in other words inorganic substances are displayed in blue. The medium weighted mixed group elements which have an atomic numbering between 10-18, such asNeon (Ne), Sodium (Na), Magnesium (Mg), Aluminum (Al), Silicon (Si), Phosphorus (P), Sulfur (S), Chlorine (Cl) and Argon (Ar ) are displayed in green color on the xray device screen. The organic elements which have an atomic number under 10 such as Hydrogen (H), Helium (He), Lithium (Li), Beryllium (Be), Boron (B), Carbon (C), Nitrogen (N), Oxygen (O) and Fluorine (F) are displayed in orange color.
At Solutions unlimited, we advise our clients on the importance of XRay Baggage Scanners in Kenya for their businesses and the reasons for installing XRay Luggage Scanners in Kenya and how it improves the safety of their businesses. We are authorized dealers of in devices from internationally known brands such as ZK teco, Euroscan, SafeEagle, Perkotek among others. Our products and services are available in Malindi, Thika, Meru, Nairobi, Kisumu, Kitale, Naivasha, Mombasa, Eldoret, Busia, Kisii, Embu, Nanyuki, Kericho, Namanga, Malaba, Nakuru,and other major towns. You can also visit our offices for XRay Baggage Scanners in Kenya.
SOME OF OUR LOCAL AND INTERNATIONAL CORPORATE CLIENTS:
Note: Carousel will only load on frontend.
Kenya| Uganda| Tanzania| Rwanda| Burundi| South Sudan|
Solutions Unlimited Head Office: First Floor, Bishop Magua Centre, Off Ngong Road-Nairobi Kenya