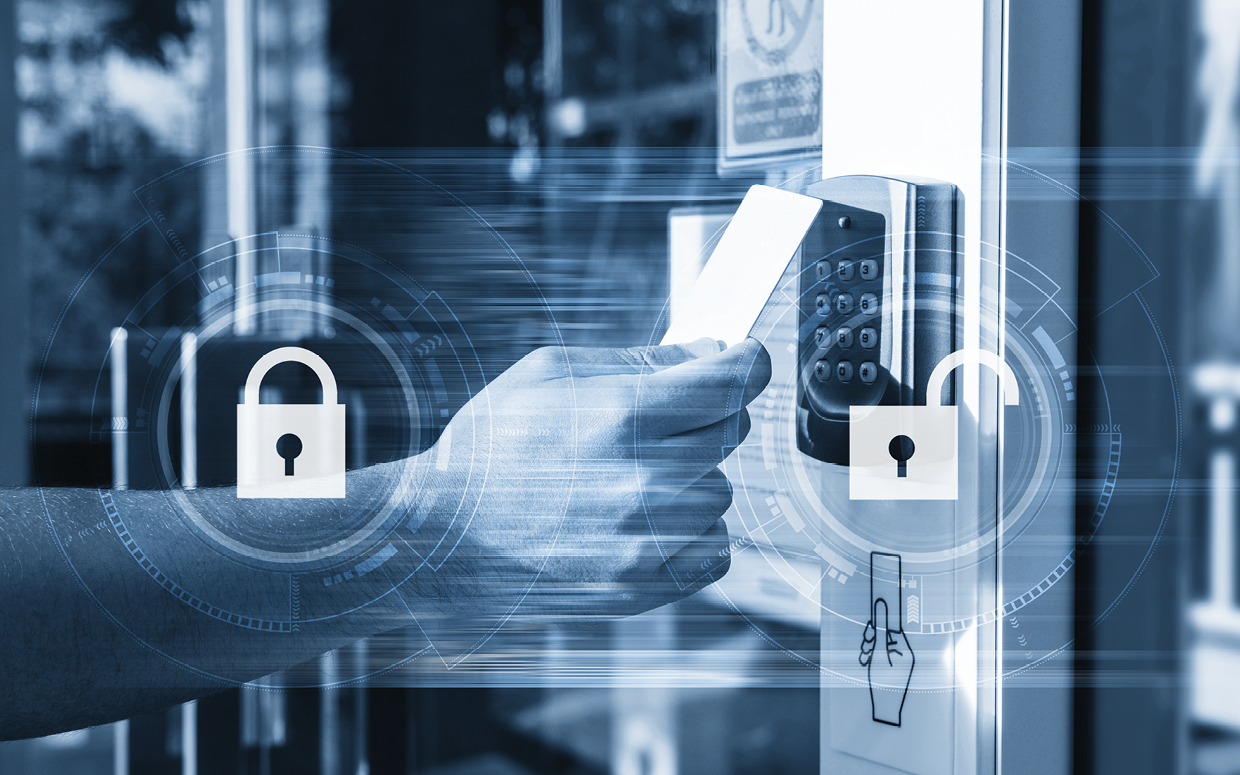 Physical access control systems are being used increasingly in Kenya by a diverse range of clients including homes, large and small organizations. As the leading authorized reseller of Suprema Systems in Kenya , we know that one of the primary drivers for this growth is the need to enhance security. Depending on the technology you choose, you can achieve high levels of security while still offering convenience to users.
Door Access Control in Kenya prevents unauthorized visitors from entering your premises. Every person is unique and every individual has the ability to be identified by his or her behavioral or intrinsic traits. Biometric technology from Solutions Unlimited in Kenya is able to recognize someone based on their own unique features: facial, fingerprint, iris pattern, etc. and then implement a safe and convenient method for certification purposes.
To secure a facility, organizations use electronic access control systems that rely on user credentials, access card readers, auditing and reports to track employee access to restricted business locations and proprietary areas, such as data centers. Some of these systems incorporate intercom systems to vet guests before granting entry, access control panels to restrict entry to rooms and buildings, as well as alarms and lockdown capabilities, to prevent unauthorized access or intrusion.
Access control systems perform identification authentication and authorization of users and entities by evaluating required login credentials that can include passwords, personal identification numbers (PINs), biometric scans taken by biometric fingerprint scanners, security tokens or other authentication factors. Multi-factor authentication which requires two or more authentication factors, is often an important part of a layered defense for access control.
The goal of  Suprema Systems in Kenya and other access control systems is to minimize the security risk of unauthorized access to physical and logical systems. Access control is a fundamental component of security compliance programs that ensures security technology and access control policies are in place to protect confidential information, such as customer data. In Kenya, most organizations have infrastructure and procedures that limit access to networks, computer systems, applications, files and sensitive data, such as personally identifiable information (PII) and intellectual property.
These security controls work by identifying an individual or entity, verifying that the person or application is who or what it claims to be, and authorizing the access level and set of actions associated with the username. Biometric access control systems work in a similar way by use of biometric data such as fingerprints, iris scans  and facial recognition among others.
Biometrics is the science of statistical analysis and measurement of a person's behavioral and physical characteristics. By using measuring procedures in order to make sense of someone's identity, biometrics a trustworthy mechanism for access control system.
SOME OF OUR LOCAL AND INTERNATIONAL CORPORATE CLIENTS:
Note: Carousel will only load on frontend.
Kenya| Uganda| Tanzania| Rwanda| Burundi| South Sudan|
Solutions Unlimited Head Office: First Floor, Bishop Magua Centre, Off Ngong Road-Nairobi Kenya.